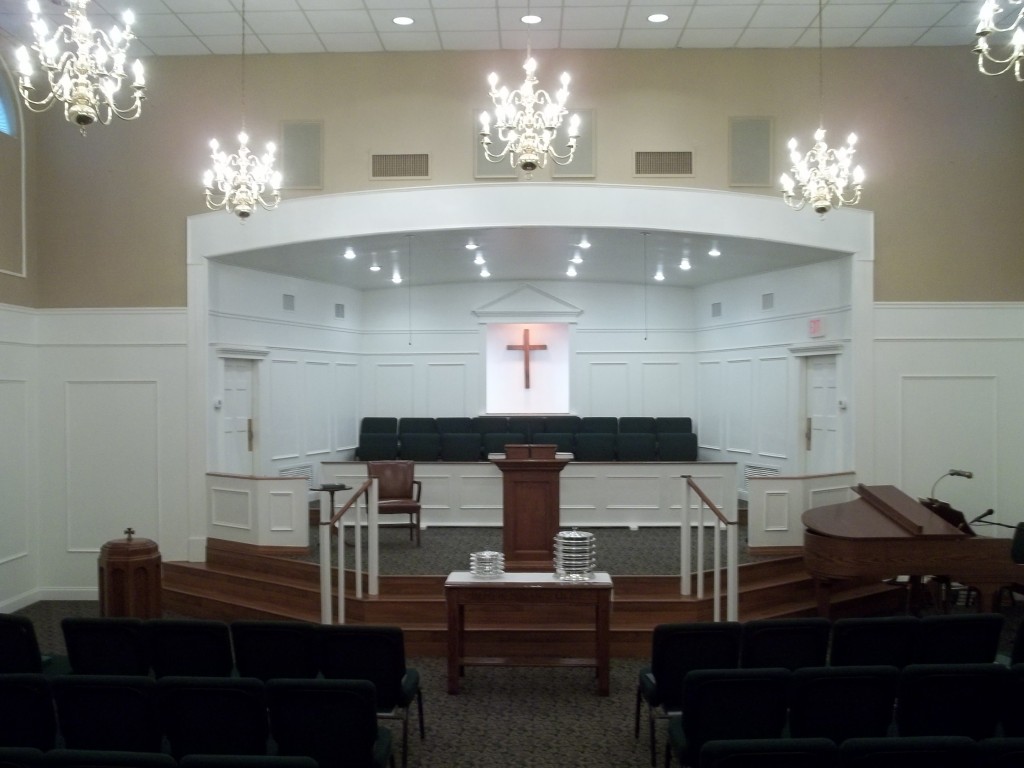 Our text is Acts 28:1-16.
As we come to Acts 28, the survivors of the shipwreck must have breathed a massive sigh of relief when their feet hit the sand. Upon arriving on the island, they received some warm hospitality by "local people" (verse 2)—that is some non-Greek-speaking people who were largely of Phoenician origin. They displayed extraordinary kindness to the survivors, kindling a fire and welcoming everyone. Then there is that famous incident where a viper came out of the wood and bit the Apostle Paul, yet God miraculously sustained him.
So the Maltese natives conclude that he was "a god." After Paul heals the father of Publius and others, they set sail again and in the last part of our passage, Paul finally arrives in Rome after more than two years. We cannot read of Paul's arrival in Rome without reflecting on Jesus's plan for his witnesses to go to the entire end of the earth (1:8).
---
Children's Message: Pastor Chad Sadorf has been including a series of Children's Messages. These messages will parallel the sermons from Acts to help guide the children through the concepts that are taught in the sermon. Today's message is provided as a video; this link appears just after the Gloria Patri in the service (where it would normally occur in our church service). Click on this link for a children's bulletin to accompany today's sermon: Children's Bulletin.
---
Service for Family Worship:
Call to Worship:
1 Chronicles 16:23-30a
23 Sing to the Lord, all the earth! Tell of his salvation from day to day. 24 Declare his glory among the nations, his marvelous works among all the peoples! 25 For great is the Lord, and greatly to be praised, and he is to be feared above all gods. 26 For all the gods of the peoples are worthless idols, but the Lord made the heavens. 27 Splendor and majesty are before him; strength and joy are in his place. 28 Ascribe to the Lord, O families of the peoples, ascribe to the Lord glory and strength! 29 Ascribe to the Lord the glory due his name; bring an offering and come before him! Worship the Lord in the splendor of holiness; 30 tremble before him, all the earth; yes, the world is established; it shall never be moved. (ESV)
Prayer:
Father, when we come to worship it is so easy for us to come unprepared, to be disengaged, and to end up just going through the motions. The sanctuary is familiar and comfortable. We are here with our family and friends. We know the hymns. We know the liturgy. And sometimes we are just tired.
So Father, even though we are here physically, will you enable, encourage, and direct our worship, by Holy Spirit. Grip our hearts with the reality of your holiness. Open our minds and overwhelm us with the truth and the reality of the gospel, so that we might offer you the best part of our lives—all our mental faculties—and not simply what is left-over. Show us our immense need for Jesus and that he would be most precious in our sight. In his name we pray. Amen.
Worship in Psalm: Psalm 22:1-8 (Click here for the text of the hymn), (Click here for the piano accompaniment), (Click for the organ accompaniment)
Over the coming weeks, our congregation will be singing various portions of Psalm 22. The verses to be sung will be noted in the bulletin, but all will be set to the same tune as "Our God, Our Help in Ages Past". Of Psalm 22, Martin Luther wrote, "This is a kind of gem among the Psalms, and is peculiarly excellent and remarkable. It contains those deep, sublime, and heavy sufferings of Christ, when agonising in the midst of the terrors and pangs of divine wrath and death, which surpass all human thought and comprehension. I know not whether any Psalm throughout the whole book contains matter more weighty, or from which the hearts of the godly can so truly perceive those sighs and groans, inexpressible by man, which their Lord and Head, Jesus Christ, uttered when conflicting for us in the midst of death, and in the midst of the pains and terrors of hell. Wherefore this Psalm ought to be most highly prized by all who have any acquaintance with temptations of faith and spiritual conflicts." from The Treasury of David, www.spurgeon.org/treasury/treasury/ps022.htm
Deuteronomy 5:6-21
6 "I am the Lord your God, who brought you out of the land of Egypt, out of the house of slavery. 7 "'You shall have no other gods before me. 8 "'You shall not make for yourself a carved image, or any likeness of anything that is in heaven above, or that is on the earth beneath, or that is in the water under the earth. 9 You shall not bow down to them or serve them; for I the Lord your God am a jealous God, visiting the iniquity of the fathers on the children to the third and fourth generation of those who hate me, 10 but showing steadfast love to thousands of those who love me and keep my commandments. 11 "'You shall not take the name of the Lord your God in vain, for the Lord will not hold him guiltless who takes his name in vain. 12 "'Observe the Sabbath day, to keep it holy, as the Lord your God commanded you. 13 Six days you shall labor and do all your work, 14 but the seventh day is a Sabbath to the Lord your God. On it you shall not do any work, you or your son or your daughter or your male servant or your female servant, or your ox or your donkey or any of your livestock, or the sojourner who is within your gates, that your male servant and your female servant may rest as well as you. 15 You shall remember that you were a slave in the land of Egypt, and the Lord your God brought you out from there with a mighty hand and an outstretched arm. Therefore the Lord your God commanded you to keep the Sabbath day. 16 "'Honor your father and your mother, as the Lord your God commanded you, that your days may be long, and that it may go well with you in the land that the Lord your God is giving you. 17 "'You shall not murder. 18 "'And you shall not commit adultery. 19 "'And you shall not steal. 20 "'And you shall not bear false witness against your neighbor. 21 "'And you shall not covet your neighbor's wife. And you shall not desire your neighbor's house, his field, or his male servant, or his female servant, his ox, or his donkey, or anything that is your neighbor's." (ESV)
Confession:
Leader: Almighty God, we confess that we have had other gods before you.
All: We have worshiped and served the creature rather than the Creator. We have sought satisfaction in this world's pleasures rather than in you. We have loved to praise our own glory more than yours.
Leader: We have taken your name in vain.
All: We have prayed religious prayers to impress others. We have uttered your name countless times without reverence or love. We have listened to others use your name in vain without grieving.
Leader: We have murdered in our hearts.
All: We have often destroyed our neighbor with our tongues. We have been quick to uncharitably judge others. We have considered revenge when we were sinned against.
Leader: We have committed adultery with our eyes.
All: We have loved temptation rather than fighting it. We have lusted after unlawful and immoral pleasures. We have justified our lusts by using the world as our standard.
Leader: We have stolen what is not ours and coveted what belongs to others.
All: Our lives overflow with discontent, ungratefulness, and envy. We have complained in the midst of your abundant provision. We have sought to exalt ourselves through owning more.
Leader: We have lied to you and to others.
All: We have told distorted truths, half-truths, and untruths. We have despised the truth to make ourselves look better. Even in our confession, we look for ways to hide our guilt. Father, we repent of our sin. Forgive us we pray, and conform us more and more to the image of your Son. Amen.
Assurance of Pardon:
By the authority of God's Word, through the instrument of faith in Jesus Christ your sins are forgiven, and you are not under the condemnation of God.
This is a wonderful promise we have in the gospel.
Affirmation of Faith:
The Heidelberg Catechism
Question 75:
How does the Lord's Supper remind you and assure you that you share in Christ's one sacrifice on the cross and in all his gifts?
Answer:
In this way: Christ has commanded me and all believers to eat this broken bread and to drink this cup. With this command he gave this promise: First, as surely as I see with my eyes the bread of the Lord broken for me and his blood poured out for me on the cross. Second, as surely as I receive from the hand of the one who serves, and taste with my mouth the bread and the cup of the Lord, given me as sure signs of Christ's body and blood, so surely he nourishes and refreshes my soul for eternal life with his crucified body and poured out blood.
Response in Praise: Gloria Patri (Click here for the text of the hymn), (Click here for voices and accompaniment), (Click here for the piano accompaniment), (Click for the organ accompaniment)
Children's Message:
The Number 1, Counting and Bible Doctrine (Click here to link to the video of the Children's Message)
(You may want to take a moment to pray with your child or children for your family, your church family, our country and world.)
Offertory: Ephesians 2:10
10 For we are his workmanship, created in Christ Jesus for good works, which God prepared beforehand, that we should walk in them. (ESV)
(Online giving is now available for your convenience. This link, https://www.faithpresarp.org/give/, will take you to the page that explains this process and includes a button which will redirect you to the secured giving platform.
Response in Praise: Doxology (Click here for the text of the hymn), (Click here for voices and accompaniment), (Click here for the piano accompaniment), (Click for the organ accompaniment)
Hymn #381, Brethren, We Have Met to Worship (Click here for the text of the hymn), (Click here for the piano accompaniment), (Click for the organ accompaniment)
This hymn pictures the church at worship by listing the elements of worship: preaching, singing, praying and it also describes the people in worship (brothers, sisters, fathers, mothers, children). It also strikes a tone and balance of being evangelistic and encouraging, even as it exhorts us to love and fellowship, it reminds us to help those who are struggling with sin and sorrow.
Pastoral Prayer: (Click here for the Pastoral Prayer)
Sermon: Paul Arrives in Rome
(Click here to listen to the sermon) (Click here to watch the sermon)
Acts 28:1-16
Hymn #348, Jesus, with Thy Church Abide (Click here for the text of the hymn), (Click here for the piano accompaniment), (Click here for the organ accompaniment)
Thomas B. Pollock was a most successful writer of metrical litanies. A litany is a form of prayer that has a number of petitions but usually only one response or refrain. Educated at Trinity College, Dublin, Ireland, Pollock first studied medicine, but he changed his studies to theology and was ordained in the Church of England in 1861. Pollock pastored St. Alban's Mission Church in Birmingham, England for 30 years, even though he had many opportunities to serve in more prestigious positions, he chose to work among the poor of Birmingham. This hymn pictures Jesus, the head of the Church, caring and providing for his people.
Benediction (Click here to hear this week's benediction)
---
Questions for Further Discussion
Describe the inhabitants of the island of Malta where Paul was shipwrecked – 28:1,2?
What problem did Paul have, and what did the natives think as a result – 28:3,4?
What did Paul do, and what did the people think then – 28:5,6?
On what ship did they leave the island – 28:11?
Describe the trip from (Malta) to the Forum Appius– 28:12-15.
How did the brothers help Paul, and how did this affect him?
---
Children's Message:
The Number 1, Counting and Bible Doctrine
Click on this link for a children's bulletin to accompany today's sermon: Children's Bulletin.
---
I know how to count, do you?
We begin a new series of Children's messages that I hope will help you count and learn Bible stories and teaching about God, his world and Jesus – all using numbers.
Did you know the Bible says that God counts?
Ps. 147:4 – He counts the stars and names each one. (ICB)
AND it says in Luke 12:7 – Indeed, the very hairs of your head are all numbered. (NIV)
(Imagine that: God counts the stars and he has given a number to each hair on your head)
In this first message let's talk about the number 1.
The Bible tells us that there is ONLY ONE true God – there is no one and nothing like God.
The Bible says in Deuteronomy 6:4 – "Hear, O Israel: The Lord our God, the Lord is one." (ESV)
Not only is there ONLY one true God, but there is only one way we can get to know God.
1 Timothy 2:5 – For there is one God, and there is one mediator between God and men, the man Christ Jesus, (ESV)
John 17:3 – And this is eternal life: that men can know you, the only true God, and that men can know Jesus Christ, the One you sent. (ICB)
So the one true God has told us that there is only one way to know Him – by loving the One and ONLY Savior he sent – Jesus.
God wants to be #1 in your life! Do you know the One True God?